The Governors Highway Safety Association (GHSA) announced that the number of pedestrians killed in the U.S. in 2017 was nearly 6,000. After two straight years of significant increases, the number of pedestrians being killed on our streets seems to be holding steady.
According to GHSA, this number is the highest it's been in the last 25 years. Although the rise "seems to be holding," the "ongoing problem of so many pedestrian fatalities raises concerns about the dangers facing pedestrians on our streets."
This is even more concerning when you realize that the number of fatalities resulting from other types of traffic accidents is falling. GHSA mentioned that enhanced vehicle safety features make collisions safer for people inside vehicles – but these are not helpful to pedestrians.
There was a rise of 27% in pedestrian deaths from 2007 to 2016, but during this same time deaths from other types of traffic accidents fell by 14%, GHSA reports. The result is that pedestrian fatalities account for a higher proportion of overall traffic accident fatalities.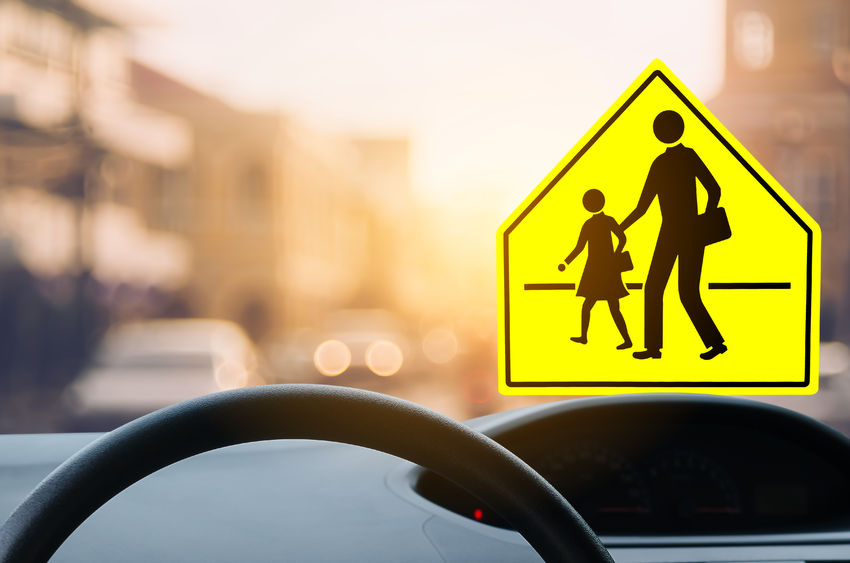 The GHSA report is derived from early data from state highway agencies. A total of 23 states plus Washington, D.C., showed a rise in pedestrian fatalities. During the same time period there was a decrease in 20 states while the balance remained more or less the same.
Five states – Arizona, California, Florida, New York and Texas – made up 43% of pedestrian deaths in the first six months of 2017. This is despite the fact that only 30% of the country's population resides in those states.
Laurel Wamsley last year reported on NPR that a study was done by Smart Growth America revealing the most deadly cities in the U.S. for pedestrians. According to this study, eight cities out of the top 10 were in Florida. The study also revealed that the population most at risk is people of color, as she reported:
"People of color are disproportionately represented among the pedestrians being killed. Non-white individuals make up 34.9% of the U.S. population, whereas they comprise 46.1% of the country's pedestrian fatalities.
"In some regions, this disparity is very pronounced. For example, Native Americans make up just 5% of the population of North Dakota, but this group accounts for almost 38% of pedestrian fatalities."
The study also discovered that people with no health insurance, the poor and the elderly were more apt to reside in areas that are particularly deadly for pedestrians.
The most recent GHSA report does not categorize deaths by income, insurance or race. However, it does show that the elderly and children are "especially at risk."
The question remains as to why pedestrian deaths have increased so much since 2014. Last year, when the GHSA report revealed an 11% increase over the previous year in pedestrian deaths, David Schaper of NPR took a close look at some of the possible causes:
"GHSA spokesperson Maureen Vogel said that there was 'a perfect storm' when a number of factors came together to spur the increase: There were more cars on the road due to a better economy and lower gas prices. People were just driving more, 'but that doesn't explain the whole story, so something else must be going on.'
"One possible explanation can be seen during downtown Chicago's rush hour traffic if you look at all the drivers inching their way through traffic and the dozens of pedestrians crossing the street in the intersections. You can clearly see that many of the drivers and the pedestrians as well looking down at their cell phones.
" We are totally distracted," said Melody Geraci, who is the deputy executive director of a Chicago group called, the Active Transportation Alliance, that advocates for improved public transportation, walking and cycling. 'Speeding and not yielding are the top two causes of pedestrian deaths, but the third cause is distractions, which are usually by mobile devices."
"There is a lot of documentation attesting to the fact that drivers distracted by their mobile devices cause traffic accidents. But, there is an increase in pedestrians being distracted too, causing them to be totally unaware of all the traffic whirling around them." 

Other factors would be speeding vehicles and alcohol – not just drunk drivers, but drunk pedestrians too. The GHSA most recent report said that 33% of pedestrian deaths involved a pedestrian who had a blood alcohol count over the legal limit for driving. Yet, there are no laws against walking down the street while drunk, but obviously this is a very dangerous practice, which can kill you.
Another factor was time of day with 75% of pedestrian deaths occurring at night in the dark. In 72% of the cases, the deceased was jay walking, or crossing in the middle of the street without being in the intersection. 
This latest report also indicates that marijuana use may also be a factor:
"From 2012 to 2016 there were seven states plus Washington DC, that voted to legalized the recreational use of marijuana. These states were Alaska, Colorado, Massachusetts, Maine, Nevada, Washington and Oregon. These states reported a 16.4% rise in pedestrian deaths in the first half of 2017 vs. the first half of 2016. Interestingly, all other states had a collective 5.8% decrease in pedestrian deaths."
However, GHSA cannot assert a "definitive association" or "direct correlation" in explaining those particular states' much higher rates of pedestrian fatalities.
If you have a loved one that was killed in a pedestrian accident that was caused by someone else, you may be entitled to seek compensation. You need to know your legal rights and how to protect them and an experienced pedestrian accident attorney can help. The law offices of O'Connor, Runckel & O'Malley has handled hundreds of clients in similar situations. Call today and speak with an experienced personal injury lawyer who will treat you with the respect and concern you deserve during this very difficult time.
(Source: NPR)
Published on behalf of O'Connor, Runckel & O'Malley LLP