If you can't work because you've been injured in a car wreck caused by someone else, you are entitled to recover lost wages from that driver's car insurance company. However there will be limits on how much money you can recover for lost wages due to the accident.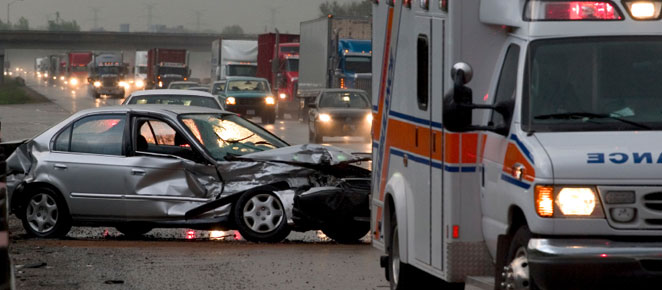 If the driver who hit you does not have sufficiently high limits to recover all your medical expenses plus the wages you lost from missing work, you can put in a claim on your own auto coverage for the balance. This would be done under your coverage for an "underinsured motorist." If you reside in what's termed a "no-fault state (California is NOT a no-fault state)" your lost wages can be paid by your PIP coverage up to whatever limit is specified on your policy.
When some other driver totals your automobile to the point where it cannot be repaired, that driver's insurance company is supposed to pay you an amount equal to your car's actual cash value prior to the wreck. The industry defines "actual cash value" as the "replacement cost" of the car minus the "depreciation" on the car. Replacement cost is how much it would cost to replace your car with one that's similar. Depreciation would be how much your car has gone down in value over time.    
The insurance company should also cover the sales tax on the car that you bought with your insurance settlement money.

It is possible that the other driver's insurance company will tell you to have your own insurance company pay for the repairs, claiming they have no reason to believe their policyholder was at fault. If you decide to fight the other driver's insurer on your own you'll need a lawyer — especially if you've been seriously injured.
The automobile accident attorneys at O'Connor, Runckel & O'Malley are well known and respected throughout the legal community and among our clients. From our offices in Contra Contra Costa County, San Francisco and Sacramento, we serve clients throughout Northern California. Our experience and expertise are available to you.
---
Published on behalf of O'Connor, Runckel & O'Malley LLP. The information presented in this article is not legal advice, is not to be acted on as such, may not be current and is subject to change without notice.