If you live with stress and anxiety, you know just how great a toll both can take on your life. Worry, anxiety and other forms of emotional distress may make it difficult for you to concentrate at work, enjoy your downtime or live a generally happy existence. If another person or entity caused your mental anguish due to their negligence, you may be able to gain compensation for your suffering.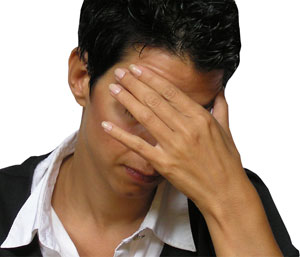 Mental Anguish as a Non-Economic Damage
More often than not, the courts will classify emotional anguish as a non-economic damage. If this is the case, the courts will likely categorize your distress as "pain and suffering." Depending on in which state you live, and the nature of your accident, you may not be able to recover for pain and suffering. If you can recover compensation for these damages, the state may cap the amount you can recover.
Emotional Suffering as a Medically Documented Illness
In extreme cases, stress is a medically-documented illness. For instance, PTSD is a medically-documented form of strain. Signs your anxiety is a medical condition and not just pain and suffering are as follows:
You cannot identify the source of your tension.
Your friends, family and advisors cannot pinpoint the cause of your anguish.
Your primary care doctor suspects the source of your strain is a symptom of a physical ailment and he or she has the means to help ease it.
Documenting Emotional Damages
Regardless of the cause of your stress, you need to document your damages to maximize the amount you may recover. Some steps you can take to strengthen your personal injury claim are as follows:
Identify the type of emotional distress you're experiencing (fear, anxiety, depression).
Keep a journal in which you discuss how you feel on a daily basis.
Keep the bottles or labels of prescription medications you use to control your emotions.
Consult with a personal injury attorney who can advise you on what more you need to do to fortify your claim based on your individual situation.
Emotional distress can be just as damaging to your life as physical injuries. If another person's actions caused you to live with emotional agony, contact a lawyer for guidance today.
---
Published on behalf of O'Connor, Runckel & O'Malley LLP. The information presented in this article is not legal advice, is not to be acted on as such, may not be current and is subject to change without notice.