Car Accidents
Auto accidents are the leading cause of death and injury in the United States. According to National Highway Traffic Safety Administration statistics, there were nearly 5,253,895 car accidents in the United States in 2020. These car accidents caused 2,282,015 injuries and 38,824 fatalities. About 115 people die every day in vehicle crashes in the United States -- one death every 13 minutes.

Those are startling numbers when you consider how many hours we spend driving. Victims of car accidents that are the result of another driver's negligence or reckless behavior may be entitled to compensation.
At O'Connor, Runckel & O'Malley we have 50 years of litigation and trial experience. We have the expertise and a proven track record of success. If you or a loved one has been the victim of motor vehicle negligence and would like to speak with a Bay Area auto accident attorney, please contact us. We are here to answer your questions and discuss how to protect your legal rights.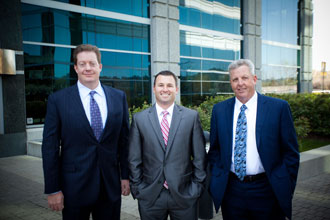 The car accident attorneys at the law offices of O'Connor, Runckel & O'Malley provide legal expertise, strong trial skills and the essential investigation in order to successfully litigate your personal injury claims. Litigating automobile accident cases involving death or severe injury requires a thorough understanding of many issues, including: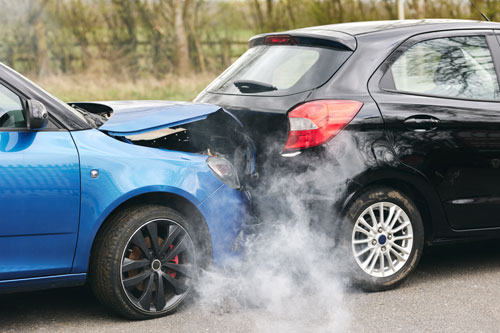 The ins and outs of insurance coverage, including liability insurance, excess or umbrella insurance, uninsured and underinsured motorists insurance and insurance coverage to address specific losses such as medical bills and time lost from work
Car accident reconstruction and the proper qualified expert witnesses
Auto design and manufacturing defects
The legal nuances of liability for negligently operating a leased or rented vehicle, a business vehicle, and a vehicle operated by the state or local government
The automobile accident attorneys at O'Connor, Runckel & O'Malley are well known and respected throughout the legal community and among our clients. From our offices in Contra Contra Costa County, San Francisco and Sacramento, we serve clients throughout Northern California. Our experience and expertise are available to you.
Immediately After the Accident
When you are in an accident, you have immediate and important decisions to make.
If you have been involved in a motor vehicle accident, the first  thing you need to do is stop your car or truck; pull over to the side of the road if you can. In California leaving the scene of an accident is a crime.
Check to see whether you or your passengers have been injured. See if the occupants of the other vehicle(s) are okay. If anyone is injured, call an ambulance.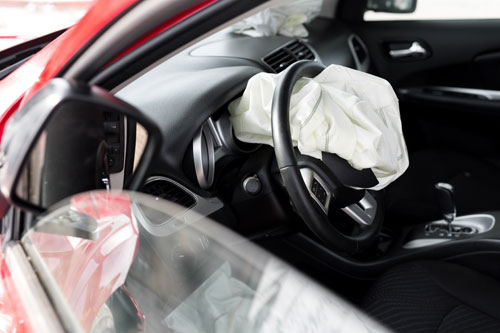 Gather all of the information you can, including:
Who was driving and who were the passengers of the other car? Make sure you get their names, addresses, driver's license number, and phone numbers
Get the name, address, and phone number of any pedestrians who may have witnessed the accident.
Determine the exact location of the accident? What direction were the vehicles traveling and what lanes were the vehicles in at the time of the accident?
What were the weather conditions at the time of the accident?
What time of day did the accident occur?
Do not admit fault. The determination of fault, if any, will be made later. Do not sign any waivers offered by the other driver or the insurance company.
When the Police Arrive Cooperate with any police officers who are at the scene of the accident. Provide them the information they request, but avoid comments or admitting responsibility for what happened, just provide the facts. Make sure to get the business cards of the police officers who investigate the accident. Ask for the incident number, too, so that you can get a copy of the accident report.
Soon After the Accident
Even if you are in minor pain, it is best to be examined by a physician. Injuries may not truly show themselves until later, and early treatment can prevent significant pain or other damage. In addition, an insurance company could argue that your failure to seek medical treatment aggravated your injury, or even that your injury did not arise from the accident at all.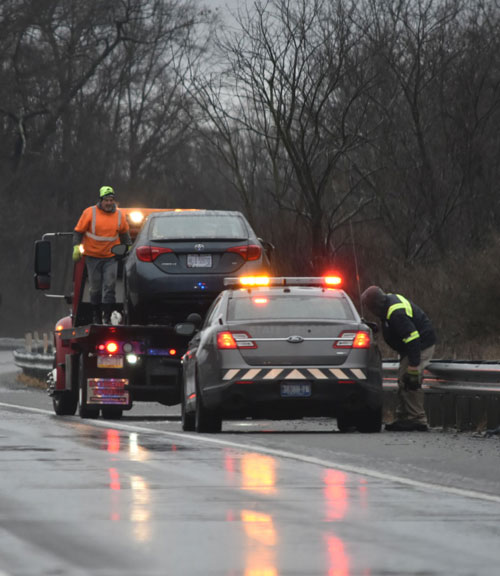 Contact an Attorney
When you consult with an attorney, bring all of your automobile insurance information with you. Do not sign any documents or checks from an insurance company before you speak with the attorney. Document all of the costs related to the accident, such as renting a car, lost wages, medical bills and other costs. An experienced attorney from O'Connor, Runckel & O'Malley, can help you sort out all the losses related to your accident.
Uninsured and Underinsured Motorists
When a driver refuses or is unable to carry proper motor vehicle insurance, that driver puts more than just herself at risk. If the driver injures another person, the insurance will be inadequate to cover the damages. Injured parties, however, may be covered by their own insurance policies; uninsured and underinsured motorist coverage protects accident victims in these cases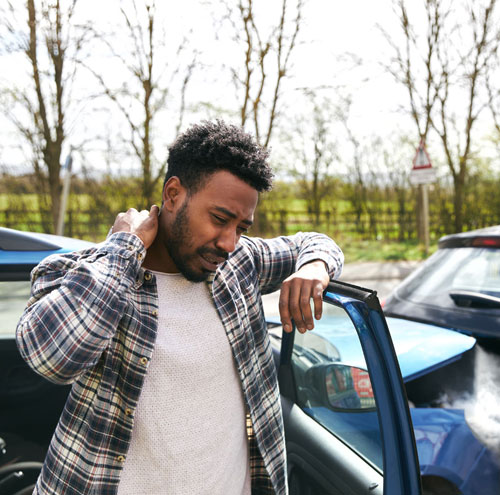 Uninsured Motorists
When the driver who injured you or your passenger is not insured or if you been hurt in a hit-and-run accident, making it impossible to identify the driver at all your uninsured motorist coverage will step in to protect your interests if you have uninsured motorist coverage. When you file an uninsured motorist claim, your insurance company's interests can be adverse to your interests it is important to consult with an attorney before filing a claim.
Underinsured Motorists
When the at-fault driver is underinsured, this means that the driver has purchased an auto insurance policy that does not provide enough coverage for your damages.  If you have underinsured motorist coverage, you may be able to collect, from your own insurance company, the amount of your damages that exceeds the at-fault driver's insurance coverage.
Collecting Insurance Benefits
Uninsured and underinsured motorist coverage protects accident victims when they are most vulnerable. Not every policy has such coverage, however, and the victim's approach to the situation can change the level of compensation he or she receives. Indeed, some rules do not require the victim's insurance company to pay the victim if the victim settles prematurely with the at-fault motorist's insurance company.
National Highway Traffic Safety Administration (NHTSA)
The NHTSA is a government agency dedicated to making American roads safer for travelers.

What Are the Driving Laws in My State?
The Insurance Information Institute provides this summary of state laws regarding auto insurance, seat belts, drunk driving and more.

National Safety Council
The National Safety Council, a nonprofit organization, provides links and articles on topics like seat belt use, safe driving for teenagers and reducing motor vehicle crashes.

US Department of Transportation (DOT)
The Department of Transportation is a federal agency focusing on policy and lawmaking to ensure safer US travel.

MedlinePlus: Motor Vehicle Safety
This Web site, from the National Library of Medicine and National Institutes of Health, offers information on preventing motor vehicle crashes, stating that about every 12 minutes, someone in America dies from a motor vehicle accident.

Teen Driver Safety Series
This article, from a car-evaluation Web site, explores the dangers of teen driving and suggests ways of making it safer.

Auto Insurance Information
The Insurance Information Institute answers questions and disseminates information on auto safety, auto insurance, teenage drivers and more.

Drive Defensively
The state of Delaware offers this primer on defensive driving, discussing factors such as weather, speed limits and parked vehicles.

Nine Ways to Lower Your Auto Insurance Costs
The Federal Citizen Information Center (FCIC) provides information on steps you can take to obtain a lower auto insurance rate.

Insurance Institute for Highway Safety / Highway Loss Data Institute
These organizations focus on studying and preventing highway motor vehicle accidents.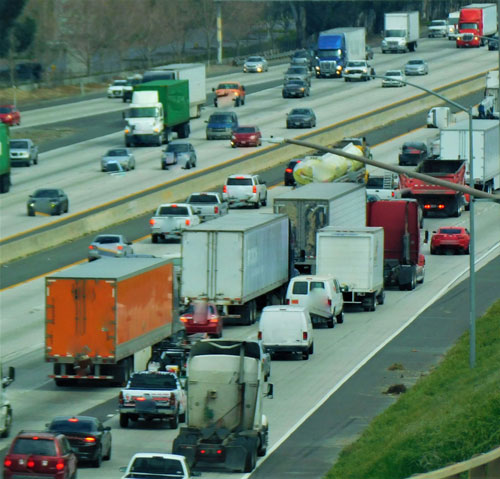 We serve clients throughout the San Francisco Bay Area including San Francisco, Contra Costa, Oakland, Alameda, Walnut Creek, Concord, Pittsburg, Antioch, Brentwood, Danville, Richmond, Martinez, Orinda, Lafayette, Oakley, Pinole, San Pablo, Clayton, Benicia, San Ramon, Vallejo, Santa Rosa, Fremont, Hayward, Pleasanton, San Mateo, Daly City, Oakland, Richmond, Pacifica, Petaluma, Rohnert Park, Redwood City, San Anselmo, San Bruno, San Carlos Napa, Sonoma, Vacaville, Fairfield, Pleasant Hill, Moraga, Clayton, Albany, American Canyon, El Cerrito, Dublin, Livermore, San Leandro, San Rafael, Santa Clara, Sausalito, South San Francisco, East Palo Alto, El Sobrante, Emeryville, Fairfax Union City, San Jose, Sunnyvale, Menlo Park, Bayside, Berkeley, Palo Alto, Foster City, Corte Madera, Greenbrae, Half Moon Bay, Healdsburg, Kensington, Larkspur, Martinez, Mill Valley, Milpitas, Mountain View, Newark, Novato, Brisbane, Burlingame, Campbell, East Bay, Silicon Valley, and Napa Valley, Oakley, and Discovery Bay, as well as Contra Costa, San Francisco, San Mateo, Santa Clara, Solano, Alameda, Marin, Napa, and Sonoma counties.