Roads in the Bay Area are becoming more dangerous, not just for drivers trying to navigate the crowded highways, but for pedestrians and cyclists, as well who are increasingly getting killed making their way through city streets.
A recent report from the Metropolitan Transportation Commission (MTC), the regional agency for transportation planning, reveal that the number of deadly crashes involving cars, trucks, motorcycles, bicycles and pedestrians on Bay Area roads increased 43% from 2010 – 2016.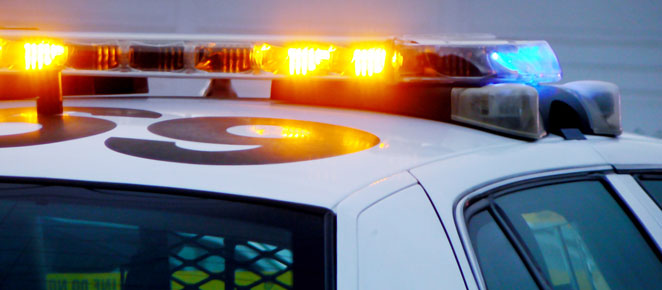 MTC researcher David Vautin said, "There are definitely more people living in the Bay Area and using the roads, which may be responsible for a portion of the increase. Plus, more drivers are coming in from further away, on long boring commutes."
The increase in the area's population and the longer distances commuters are driving still cannot account for the increase in the number of people being killed on Bay Area roads and highways during those years, according to Vautin. In 2010 there were 318 fatal crashes, which rose to 455 in 2016. In five out of those six years, the fatalities increased and this was after declines during the previous four years. However, 2016 wasn't the year with the most because there were 509 deadly crashes in 2003, which was the high point in the 16 years that the study spanned. 
Some traffic experts think there are more "distracted drivers," with people using their cell phones to make calls, send text messages or check Facebook while driving, he explained. While others blame the decrease in life-saving technology after the widespread adoption of anti-lock brakes, shatterproof windshields and seat belts. New breakthroughs have not been implemented to the same extent.  
But, at the end of the day, the real problem is basic human error, according to Stephanie Mak, an MTC data analyst. In analyzing reports of fatal collisions that occurred between 2010 and 2016, she discovered three major culprits: excessive speed, unsafe turns and driving while under the influence of alcohol or drugs.

Mak concluded that it was "unsafe behavior on the part of drivers" that caused the majority of fatal crashes, nothing more, nothing less.
This situation is not exclusive to the Bay Area. Across California and the nation at large, fatal collisions have been on the increase ever since the recession, according to spokesman Chris Cochran of the California Office of Traffic Safety. He said that deadly traffic collisions rose 33% in California between 2010 and 2016, adding that this wasn't totally unexpected.
What usually happens is that in an economic down turn, fewer people are on the roads traveling or commuting for recreation or work. Once the economy improves, people start hitting the roads more often.
"We're basically returning to pre-recession figures," he said. "However, there is a real danger that we could move beyond that."
Cochran went on to say that recent technological developments, like interactive dashboards in cars can be very distracting. But other automatic innovations, such as "driver-assist" technology in the form of alarms that sound when you are about to collide with another vehicle or when you swerve out of your lane, can certainly help, he added.
However, these highly advanced features are not prevalent in most vehicles. Driverless cars, which are being touted as the no-collision option, are many years away from being adopted by the masses.
Until that time comes, Mak has been conferring with other officials working in regional transportation planning agencies as well as her colleagues at the state to determine what they are doing to lower the numbers of fatal crashes. She's trying to figure out what could specifically be done better in the Bay Area. In the end, it could be more effective enforcement for impaired drivers and those who speed, she said. Or, possibly more campaigns and outreach to better educate motorists.
There are some cities in which residents and business owners are speaking up about their desire for safer streets, wanting their streets designed to be safer. San Jose, Fremont and San Francisco have decided to join the "Vision Zero" traffic safety movement, which is promoting an effort to redesign city roads and highways in ways that will eliminate deadly collisions.
The roads that have already been redesigned seem to be making a difference, according to Cathy DeLuca, executive director of the pedestrian advocacy group, Walk SF. In 2014, the city of San Francisco enacted Vision Zero as a policy. As a result, the number of deadly crashes in 2016 went down, according to preliminary data. DeLuca remarked that figures for 2017 look promising, with approximately 33% fewer deaths having occurred on roads so far this year.  
Ginger Jui, spokeswoman for Bike East Bay, a nonprofit group advocating for cyclists, said that there are more cyclists than ever navigating the roads in Alameda and Contra Costa counties and this could be the reason for the increase in fatal crashes. However, she commented that the addition of protected bike lanes and adjustments to city streets designed to slow down speeding vehicles are definitely working to save lives.
She said, "Whenever you can reduce speeding, it benefits everyone on the road."
The auto accident lawyers at O'Connor, Runckel & O'Malley are very experienced in this area of the law and highly respected in the legal community. We provide our legal expertise to people throughout Northern California from our offices in Sacramento, San Francisco and Contra Costa County. Please reach out to us if you or a family member has been in an auto accident caused by the carelessness or negligence of another. We will gladly offer you our legal advice and expertise.
Published on behalf of O'Connor, Runckel & O'Malley LLP