OAKLAND, CA – AC Transit has settled a lawsuit filed by an Oakland woman for injuries she suffered riding her bicycle when she was struck by a bus. The incident occurred in Emeryville back in 2012. The woman will receive a pay out of $2.5 million.
This is just one of a number of large settlements or verdicts announced against the transit agency in the past few years. Carter Zinn, the attorney who brought the case on behalf of the injured woman, said this case underscores a lack of training for AC Transit drivers as well as a lack of discipline and accountability for reckless drivers.
According to Zinn, "The AC Transit has systematically failed to identify and get the message to dangerous drivers that their driving habits are unacceptable and that they will be disciplined. If these drivers do not get the message they should be taken off the road."
The board of directors of AC Transit last week approved the amount of the settlement in the civil case filed in Alameda County, McClendon v. Transit. No one from their office returned our calls asking for comment.
According to Zinn, on July 17, 2012 Cara McClendon, 35 was on her bicycle riding along San Pablo Ave. near 45th St. in Emeryville. An AC Transit bus, being driven by Lynn Jackson was making a left turn when she hit McClendon. The bus was empty at the time as it was returning to the transit yard located on 45th St. Jackson did not slow down to check if anyone was in the intersection, before she made the turn going 20 miles an hour. Zinn also said that AC Transit tells its drivers to enter turns driving no faster than 5 miles an hour.
 What is ironic is that McClendon had just entered the intersection when the light turned green after avoiding a different AC Transit bus that was waiting at the green light; one that she was afraid was about to make the right turn, which would have pinned her down on the sidewalk.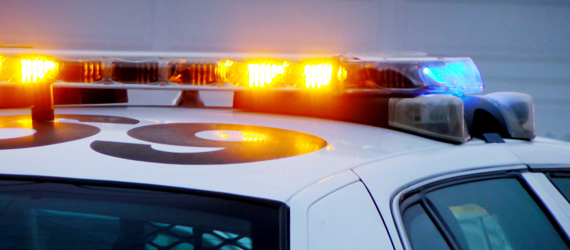 The bus being driven by Jackson hit McClendon head on, striking her in the face with the windshield. As a result she was put into a medically induced coma for 12 days at Highland Hospital. She suffered severe facial lacerations and fractures along with a traumatic brain injury that will take some time to recover from even though it is considered mild.
McClendon is also suffering from posttraumatic stress disorder as a result of the incident and often has panic attacks when riding her bike. She said, "The city and county governments need to approve more bicycle zones on its roadways. That particular intersection is very dangerous for both pedestrians and cyclists since buses come from all different directions on their way to the yard."
Zinn mentioned that he was planning to bring up at trial the fact that six weeks prior to McClendon's accident, Jackson actually ran a red light while driving. She was involved in a personal conversation with an off-duty driver, which is against AC Transit rules. During this incident an older woman was thrust out of her seat onto the floor of the bus. Thankfully, the woman did not suffer any serious injuries, according to Zinn.
Dollie Gillmore is the off-duty driver that Jackson was speaking with at the time she ran the red light. Gillmore is the driver who, while speeding over a speed bump, caused a young Richmond mother, who was on the bus, to severely injure her back. This mother and her young daughter filed a lawsuit in Alameda County against AC Transit and the jury awarded them $15.3 million. To date this is the largest award against AC Transit in a personal injury lawsuit.
When a car strikes a cyclist, the possibility of serious injury or death is huge. Although less than 1% of all trips taken in the U.S. are on bicycles, deaths that occur while riding a bicycle make up 2% of all traffic deaths. In these cases it was largely driver inattention that caused these accidents. The drivers of large vehicles with poor driver visibility, such as trucks and buses, have an increased responsibility to make sure they are driving safely, abiding by the rules of the road, and following the practices implemented for their job. If they aren't, they pose a great hazard to the general public and are accountable for this negligence, along the the company or agency that trains and supervises them.
The law firm of O'Connor, Runckel & O'Malley consults with medical teams, experts in vocational rehabilitation and professional financial advisors to determine the magnitude of effects when someone is seriously injured. We have the training, skills and expertise to ensure that our clients, who have been seriously injured in an accident, are fully compensated for their injuries so that they and their families have what they need to move on with their lives. Please Contact Us to schedule your free consultation with one of our personal injury attorneys.
Published on behalf of O'Connor, Runckel & O'Malley LLP