If you are a passenger in an Uber or Lyft accident, it can be hard to understand your rights when it comes to recovering injury-related expenses. That's because ride-sharing apps occupy a legal gray area between the personal use of automobiles and commercial taxi operations in many states.
According to NOLO, the online legal reference library that works to break down legal concepts to the general public, ride sharing accidents usually fall under the driver's personal insurance if the driver is at fault unless the insurance policy specifically excludes ride-sharing. Otherwise, a lawsuit on your behalf to recover damages from the at-fault driver's insurance is common.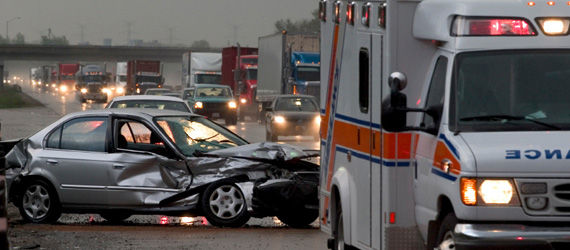 Immediately After an Uber or Lyft Crash
If you're in a crash, take these steps to protect your legal rights down the road so you can get the medical treatment you need and recover the costs associated with your injury.
Contact 911 if the driver has not already done so, to report the accident.
Check to see if anyone in the car is injured and report it to the dispatcher if they are.
Get the insurance information from all the drivers involved so you can be sure you have what you need once fault is determined.
Contact the rideshare company's customer service to report to them.
The Changing Insurance Landscape
More and more insurance companies are excluding rideshare time from their personal vehicle coverage policies. If an Uber or Lyft driver's policy excludes rideshare, they should have a ride sharing insurance policy. One of the reasons it is important to contact customer service for your rideshare company is because they are carrying insurance on the drivers' behalf more and more. According to a firsthand account in Fortune, the company began carrying its own insurance in 2013 in response to the rising tide of rideshare exclusions on personal policies.
The car accident attorneys at the law offices of O'Connor, Runckel & O'Malley provide legal expertise, strong trial skills and the essential investigation in order to successfully litigate your personal injury claims. If you have recently been in an accident and you have medical expenses or other losses associated with it, you should talk to an attorney before accepting any settlement. For a consultation with experienced attorneys, contact O'Connor, Runkel, and O'Malley LLP today.