CASTRO VALLEY, CA – The California Highway Patrol reported that two men from Pittsburg were killed while a woman was severely injured in a multivehicle collision that occurred on Friday night on Crow Canyon Road near the intersection of Norris Canyon Road.
Samone Gatlin, 33 and Jamil Numan, 36, both residents of Pittsburg, were fatally injured in the crash and pronounced dead at the scene, according to the County of Alameda Coroner's Office.
The accident was reported to authorities at 8:47 p.m. and happened on Crow Canyon Road slightly south of the intersection of North Canyon Road, according to Dan Jacowitz, a CHP Officer assigned to the Castro Valley CHP.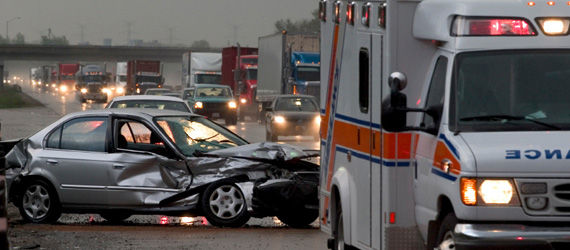 The crash occurred when Gatlin's BMW sedan, which was travelling south on Crow Canyon Road, attempted to pass a Volkswagen SUV where the road starts narrowing. As he passed the VW SUV on the left side the BMW crossed the double-yellow lines and people witnessed the BMW sideswiping the VW SUV, Jacowitz said.
Gatlin apparently lost control of his BMW, veering head on towards an oncoming Toyota pickup truck, which hit the BMW on the right side.

CHP officers called to the scene discovered Gatlin and Numan seated in the front seats of the BMW sedan and pronounced them dead. There was a female passenger seated in the right rear passenger seat who was transported to a hospital with severe injuries. Her name has not yet been released.
The driver of the silver Toyota pickup truck was also transported to a hospital, suffering moderate to severe injuries. No injuries were reported for the driver of the VW, whose vehicle only sustained minor damage. The CHP has an ongoing investigation to determine whether drugs or alcohol played a part in the accident, Jacowitz said. 
If you or a loved one has been involved in a motor vehicle accident due to negligence and need the advice of an auto accident attorney in the Bay Area, please give O'Connor, Runckel & O'Malley a call. We have 50 years of personal injury litigation and trial experience with a track record of success. We invite you to contact us for a free consultation to discuss your legal rights and what we can do to protect them.
(Source: CC Times)
Published on behalf of O'Connor, Runckel & O'Malley LLP