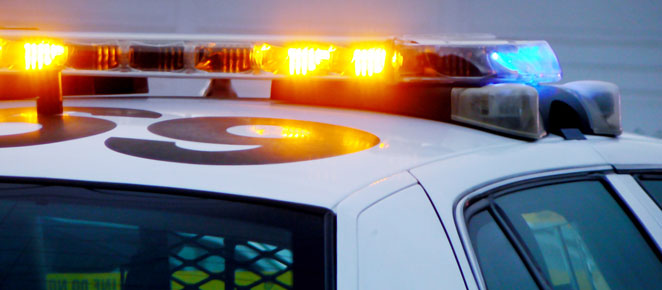 DMV Hearing
During your DUI arrest, the officer will confiscate your driver's license and issue you a pink slip. This pink slip is a "Notice of Suspension," and serves as a temporary 30-day driver's license. It is valid while your DMV hearing and DUI trial are underway. You or your DUI attorney will have 10 days after you receive the pink slip to schedule your DMV hearing, and to contest the suspension of your license. You must schedule this hearing within the 10-day time frame, or your license will be automatically suspended.
Your DMV hearing may be scheduled with the Driver Safety Office of the California DMV, and your DUI attorney may represent you at the hearing. This hearing is your chance to show evidence or testimony that can help get your driving privileges reinstated until your DUI case is heard. The purpose of the DMV hearing is not to determine whether or not you are actually guilty of DUI. It is solely to determine whether or not you will be able to keep your license. A skilled attorney will know exactly what paperwork and/or evidence is needed at your DMV hearing so you get the best outcome possible.
Court Process
The court process for a DUI charge is complex, and involves a DMV hearing as well as Superior Court proceedings. With a qualified DUI attorney on your side, you will understand the entire process and will be prepared for what is to come.
The DUI charge and court process begin with the DUI arrest. Upon observing erratic behavior or other signs of intoxication, a law enforcement officer will pull you over. If he or she believes that you are intoxicated, he will take your license and arrest you for DUI. You may then be held in custody following your arrest. At this time, may be released on your own recognizance, or you may have to post bail. One of the worst things that you can do is miss your court date, so if you are released on your own recognizance, immediately calendar your court date. A missed court date WILL result in the issuance of a warrant for your arrest, and you are almost guaranteed to spend some time in jail.
The next step in the court process is the arraignment. At the arraignment the judge will inform you of the pending DUI charges, and you will be able to enter a plea of guilty or not guilty before the court at that time.
After the arraignment your DUI attorney may file Pretrial motions. These could include a motion to suppress evidence, or another action, which will serve to build your defense.   As a result of these motions, the prosecution may offer a plea bargain wherein you can plead guilty and get a lesser charge as a result.
Ignition Interlock Devices
An ignition interlock device is a device that prevents an intoxicated driver from operating the motor vehicle in which it has been installed. The ignition interlock device measures the blood alcohol content of the driver, who must blow into the device before starting the car. If the blood alcohol content (BAC) is above a certain level, the car will not start.
Most states have regulations that allow or mandate that judges order the installation of interlock devices as a penalty during sentencing in DUI cases. Because the laws regarding the use of ignition interlock devices in DUI cases vary from state to state, it is important to speak to an experienced DUI defense attorney in your state.
Learn more about the Ignition Interlock Devices (IIDP) Program for the State of California.
DMV Resources
Disclaimer
These articles are for informational purposes only!