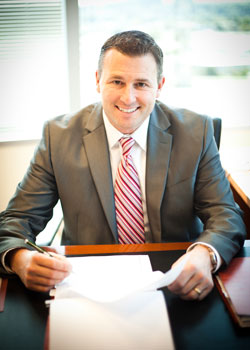 Jason O. Runckel is a founding partner of the firm and focuses his law practice on Personal Injury and Wrongful Death. As a Managing Partner of O'Connor, Runckel & O'Malley LLP, Mr. Runckel has handled hundreds of Personal Injury cases and recovered millions for his clients. He specializes in representing clients who have been injured in car, trucking, motorcycle and bicycle accidents. Mr. Runckel's extensive experience representing clients who have suffered paralysis, traumatic brain injury, spinal injuries and bone fractures is unparalleled.
As a 3rd generation Contra Costa County native, Mr. Runckel went to St. Isidore's School in Danville and De La Salle High School in Concord. He graduated from the University of California at Davis with degrees in Philosophy and American History.
In 1995, Mr. Runckel attended the University of Pacific McGeorge School of Law. Mr. Runckel made the Law Review and Dean's list in 1996, 1997 & 1998. He graduated from McGeorge with Honors, finishing at the top of his class. Mr. Runckel has also written and published many legal papers.
From 1998 to 2007, Mr. Runckel held a position as a Deputy District Attorney in the Contra Costa County District Attorney's Office. As a Deputy District Attorney, Mr. Runckel prosecuted thousands of cases and has tried over 70 jury trials.
Mr. Runckel's jury trial experience combined with his years of experience representing clients injured in motor vehicle accidents has made him a sought after personal injury attorney in the bay area.
Mr. Runckel has practiced his entire career in the bay area, where he continues to live with his wife and children.