According to the National Highway Traffic Safety Administration (NHTSA) older motorcycle riders are involved in over half of motorcyclist fatalities in this country. In 2013, 55% of the motorcyclists who were killed in accidents were 40 years of age or older, compared with 46% in 2004, which means there was a 39% increase from 2004 to 2013. However, fatalities involving motorcyclists in all age groups rose just 16%. Data from NHTSA shows that the average age of motorcyclists killed in accidents in 2013 was 42, whereas the average age in 2004 was 38.
It appears that older riders become more seriously injured than their younger counterparts. Brown University researchers claimed declines in reaction time and vision, along with older riders favoring larger bikes, which are more prone to rolling over, and the enhanced fragility of people as they get older as causes.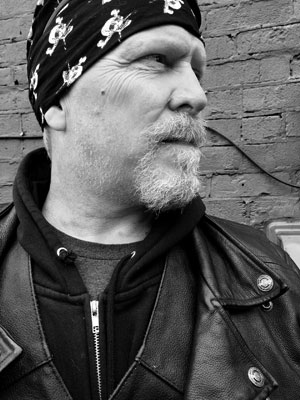 The types accidents older riders are involved in may be no different than those involving younger motorcyclists, but a crash that a 22-year-old could come away from unscathed might seriously injure a 60-year-old. As people age they lose muscle and their bones break more easily. These deaths from motorcycle collisions could just be the result of aging. 
The Brown University study looked at data from 2001 to 2008 on motorcyclists 20 years of age and older that required emergency medical treatment following crashes. The motorcycle riders were categorized into three separate groups according to age: a) 20 to 39, b) 40 to 59 and c) 60 and older. The data revealed that though injury rates were going up for all ages, the sharpest rise appeared in the oldest group. Riders 60 and older were 2 ½ times more apt to be seriously injured in a motorcycle collision than those in the youngest age group. The 60 and older group were 3 times more apt to need hospitalization due to their injuries. Both the middle and older age groups were more apt to sustain dislocations, fractures and other serious injuries, like brain damage, when compared to the youngest group. The findings from the study were published in February 2013 in the journal Injury Prevention under the title "Injury Patterns & Severity Among Motorcyclists Treated in U.S. Emergency Departments, 2001–2008: A Comparison of Younger & Older Riders."
If you have been involved in a motorcycle accident caused by the negligence of another person, take note. Since the type of injuries that arise from motorcycle accidents are usually catastrophic, resulting in spinal cord and traumatic brain injuries, fractured bones, severe burns, soft tissue and internal injuries, and abrasions, you need the help of a highly aggressive and experienced personal injury attorney to handle your case successfully. Insurance companies will be highly reluctant to provide the compensation you deserve. The law firm of O'Connor, Runckel & O'Malley have attorneys with the kind of expertise you need. With more than 50 years of courtroom experience, we have no hesitation in taking anyone to trial if that person has wrongfully injured our client. Contact us today.

(Source: NY Times, Insurance Information Institute )
Published on behalf of O'Connor, Runckel & O'Malley LLP