BRENTWOOD, CA – A woman, 72 and a 1-year-old were among 9 people transported to area hospitals when a stolen car going the wrong way plowed head-on into a van on Highway 4 in Brentwood, according to the California Highway Patrol.
The CHP said that the crash was called in just after 8 p.m. Saturday night. The accident occurred on Highway 4 right at Sand Creek Rd. in Brentwood.
Earlier that day, Concord police got a report that a gold 1994 Honda Accord was stolen. This was the car that was going the wrong way, speeding east on the westbound lanes of Hwy. 4, the CHP said in a statement issued on Sunday.   
The wrong-way car sped past a number of other vehicles before it crashed into a 2015 Honda Odyssey van driving westbound at Sand Creek Rd. carrying seven people, the CHP said.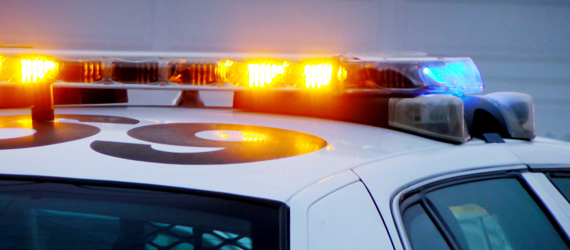 CHP officials said that 9 people were taken to a local hospital. All occupants of the van were from San Francisco and transported to John Muir Medical Center, which is in Walnut Creek.
A 61-year-old woman suffered major injuries, but has since been stabilized. A 30-year-old driver was moderately injured. Four passengers sustained minor injuries: two girls, ages 10 and 2 and two women, ages 72 and 34. A baby just 1 year old appeared to have no injuries, but was transported to the hospital anyway as a precaution.
The Accord was carrying a 22-year-old passenger who suffered major injuries and was transported to Dublin's Eden Hospital and is now in stable condition, according to the CHP.
The 24-year-old wrong-way driver was identified as Rafael Duarte of Oakley. He was treated at John Muir Medical Center for minor injuries before being arrested for alleged felony drunk driving, operating a vehicle without a license, possession of a stolen car, driving with no insurance, and going the wrong way on a highway, causing injury. He was booked at Martinez Detention Facility upon discharge from the hospital.
Each year in the United States, wrong-way driver crashes kill 300 to 400 people on average. This represents approximately 1% of the total annual number of traffic related fatalities. It may be a tiny percentage overall, but since crashes involving wrong-way drivers are usually head-on or high-speed sideswipes coming from the opposite direction, they tend to be a lot more serious than other types of collisions.

Wrong Way collisions are inevitable when someone enters a freeway or controlled-access highway on an exit ramp going the wrong way, or when drivers make maneuvers that cause them to drive the wrong way or in the wrong direction. Collisions involving wrong-way drivers are definitely a problem on our highways. They may be infrequent, but the consequences for the people involved in these crashes are far more serious than those resulting from other types of traffic accidents.
If you or a family member has been in a traffic accident involving motor vehicle negligence and want to speak to a reputable Bay Area attorney who specializes in auto accidents, please contact O'Connor, Runckel & O'Malley Attorneys at Law. We will answer all your questions, explain your legal rights and how best to protect them.