ANTIOCH, CA – Normal traffic resumed on Monday afternoon after the crash of two big rigs caused the temporary closure of the Antioch Bridge, reported California Highway Patrol.
The crash occurred just after 10:00 a.m. on Highway 160 (approximately two miles north of Antioch Bridge), with officers responding by 10:10 a.m., according to CHP Officer Michael Bradley.
Both lanes of the highway were closed to traffic from the bridge to Highway 12, with only local residents being allowed to use the highway if they showed proper identification.
A tractor-trailer driving southbound crossed into Highway 160's northbound lane, hitting the front driver's side of an oncoming truck and then sideswiped it, Bradley said.
The cab of the southbound big rig, along with part of its trailer ended up sliding down the embankment on the east side of the highway before it caught fire.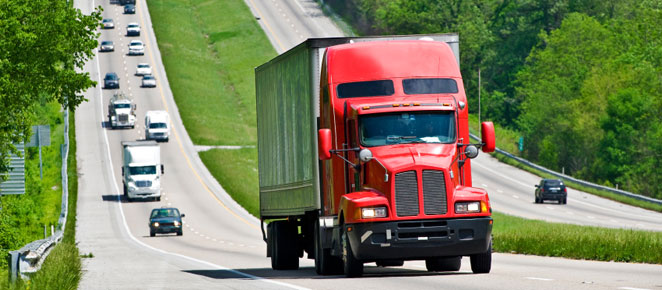 The driver sustained very serious burns, Bradley added, saying that he may have been thrown from his vehicle. He was then taken to a Sacramento hospital by a CHP helicopter. The driver of the truck going northbound sustained minor injuries. Fire also damaged his truck.
Firefighters from the Rio Vista Fire Department got to the scene at 10:25 a.m. and went to work putting out the fires, extinguishing them by 10:45 a.m.

As of 1:00 p.m. the damaged trucks still remained on the side of the highway while commercial vehicle inspectors from the CHP examined the evidence at the scene trying to determine the cause of the accident, Bradley said.
Drivers going between the area of Rio Vista and the eastern part of Contra Costa County were forced to use Hwy. 4 and Interstate 5 while the road was closed. By 4:35 p.m. the highway was completely reopened to traffic, according to a CHP spokesman.
If you or a family member has been involved in a big rig or trucking accident through no fault of your own, and want the advice of an attorney, please give us a call at O'Connor, Runckel & O'Malley. Our personal injury attorneys have expertise in this area of the law and are happy to answer your questions, explain your legal rights and how to protect them.
Published on behalf of O'Connor, Runckel & O'Malley LLP