A crash involving four vehicles occurred Tuesday night in Brentwood caused critical injuries to three individuals.
The victims were each transported by helicopter for treatment at local trauma centers. There were three others involved in the crash that required no hospitalization.
The collision was called in at 6:45 p.m. and happened on Marsh Creek Rd. near Walnut Blvd. Officer Charles Vonhofen, spokesperson for the California Highway Patrol (CHP), said the apparent cause of the accident was inattentive driving.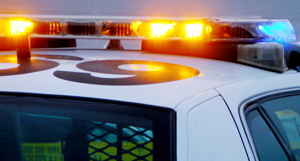 According to Vonhofen, preliminary reports are that a black Cadillac Escalade truck was going east on Marsh Creek Rd. and apparently the driver didn't notice traffic ahead coming to a stop. The Cadillac Escalade slammed into a grey Volkswagen, causing the VW to then plow into a silver Toyota, which then crashed into a silver Cadillac CTS.
The impact of the 4-car crash caused severe damage to the VW and Toyota. The drivers of those two cars were critically injured and extricated by firefighters. The Cadillac CTS had minor damage and the Escalade was damaged on the front end only. The vehicle that the third critically injured individual was riding in was not immediately reported.
The victims were initially transported by ambulance to John Muir Medical Center located on Balfour Rd., which has a landing pad for helicopters. From there, two of the critically injured were flown to John Muir Medical Center's trauma center in Walnut Creek. The third critically injured patient was flown by helicopter to Kaiser Medical Center in Vacaville.
The accident investigation is ongoing, but according to the CHP, alcohol apparently was not a factor.

The attorneys at O'Connor, Runckel & O'Malley specialize in auto accidents. They are a well- established law firm and highly respected in the legal community. If you or a family member has been involved in a motor vehicle accident involving negligence and want to consult with a Bay Area attorney specializing in auto accidents, please contact us. We will answer your questions, advise you of your legal rights and how best to protect them.
(Source: East Bay Times)
Published on behalf of O'Connor, Runckel & O'Malley LLP