PG&E is suddenly no longer facing fines in excess of $500 million if a jury convicts the utility of all the criminal counts they are charged with in the deadly San Bruno pipeline blast. Tuesday, prosecutors suddenly proposed dropping 99% of the fines the utility was facing.
As it stands now, the most the utility could be fined if they are convicted of everything they're charged with, would be $6 million. This is far less than what prosecutors were originally going after in connection with the blast that killed 8 people in September 2010, which was $562 million. The explosion was one of the deadliest utility disasters in our country's history.
The U.S. attorney's office did not comment on the reasoning behind their request and Thelton Henderson, the U.S. District Court Judge overseeing the case approved the request. This all happened Tuesday afternoon, when jurors were ending their 4th day of deliberations.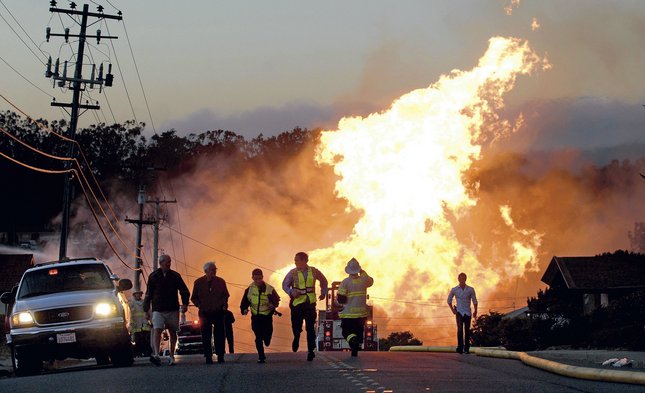 State Senator Jerry Hill, whose district in San Mateo County includes San Bruno, said, "This is totally unbelievable. There is no justification for this move when you think about 8 lives being lost in this explosion." James Ruane, the Mayor of San Bruno, who has been attending the trial with Hill, said, "This comes as a complete surprise, but prosecutors must have had their reasons for dropping the fines. The main thing is for PG&E to finally be convicted of the charges. A criminal conviction would place a terribly dark stain on the corporation."
PG&E faces a total of 12 criminal counts, which include 11 for violating federal safety regulations for pipelines and 1 charge of obstructing an official investigation by the National Transportation Safety Board into the deadly blast. The utility's plea to these counts is not guilty.
The U.S. attorney's request to reduce the possible fines was spelled out in a brief that was filed with the court. It said that the utility would face at most $500,000 per conviction, which comes out to maximum potential fines of $6 million.
PG&E are only going to face fines if the jury finds the utility guilty on one or more of the 12 charges against them. Once that's been determined, the case enters a second phase to determine the penalties. California's Public Utilities Commission (PUC) gave PG&E a $1.6 billion penalty for causing the pipeline explosion in San Bruno. This is the highest regulatory penalty that has ever been imposed on a utility in the United States.
Gregory Snapper, speaking on behalf of PG&E, made the following statement in response to this request by the prosecutor: "Despite this action or any legal steps that might follow, we are letting all our customers, along with their families, know that we are fully committed to earning back their complete trust. Our team will continue to act with integrity and work around the clock to give them safe, clean, and affordable energy on a regular basis."
Prosecutors initially sought a $562 million fine, double what the utility would have allegedly saved by skirting pipeline safety regulations.
Although prosecutors did not offer any explanation for their request to reduce the fines so dramatically, a filing with the court from PG&E did offer some insight into what the defense lawyers might have argued with federal prosecutors.
Defense lawyers argued that if the utility were convicted on any of the charges, PG&E would then enter the penalty phase and be forced to present a complex and extensive defense that might end up being heard by a different jury.

PG&E essentially warned in a filing dated July 30th, that the expected penalty phase would be "extremely unwieldy and complicated."
If PG&E did receive a conviction for violating federal safety regulations for pipelines, jurors would have to determine the amount of money the utility gained from cutting corners with regard to pipeline safety.
PG&E defense attorneys said in the July 30th court filing, "For utilities that are regulated, assessing the gains or losses correctly is a highly complex endeavor that would take huge numbers of regulatory experts."
Officials in San Bruno said they thought the primary focus should be on gaining a conviction, not necessarily what the penalties should be.
Mayor Ruane said, "For PG&E, these fines to them are just the normal 'cost of doing business.' But being convicted would send a stern message that eight peoples' lives are not simply the normal 'cost of doing business.' "
The personal injury attorneys at O'Connor, Runckel & O'Malley are well known and respected throughout the legal community and among our clients. We have the skill and experience to ensure that individuals and their families receive the financial support necessary to help them move forward with their lives.
If you or a loved one has been seriously injured due to the negligence of another, please contact the lawyers at O'Connor, Runckel & O'Malley.
(Source: Mercury News)
Published on behalf of O'Connor, Runckel & O'Malley LLP