Update: Oakland police said a suspect was taken into custody Wednesday; a second suspect was still being sought.
OAKLAND, CA – A 14-year-old boy riding his bike in the area of the Fruitvale BART Station was critically injured Wednesday after being struck by a car, then dragged for several blocks down the street, according to police.
The accident occurred Wednesday afternoon on 35th Avenue in the 1100 block. Police officers arrived on the scene in response to calls coming in about the incident, where they located the boy lying in the street.
Police said the car hit the cyclist and then dragged him for four long blocks before abruptly stopping, dislodging the boy from the car and leaving him injured in the street injured.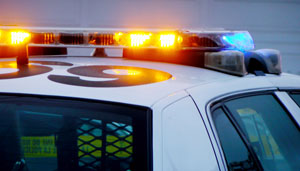 The 14-year-old was transported in critical condition to a local hospital where he is now being treated, according to an OPD spokesperson.    
Police officers eventually found the suspect's vehicle abandoned near the scene of the accident. They later found out that a passenger was also in the car when it struck the bicyclist.  
Police have not yet provided the public with a description of the hit-and-run vehicle, but are encouraging the driver and passenger to both turn themselves in to authorities.
No other information about the victim, car, driver or passenger was immediately available.
The Oakland Police Department asks anyone who witnessed this accident to report what they witnessed to their Traffic Investigative Section by phoning (510) 777-8570.
Crime Stoppers of Oakland has joined the Oakland Police Department in offering a $5,000 reward for any information that leads to an arrest in this case.
The bicycle accident attorneys at O'Connor, Runckel & O'Malley  work with medical professionals, vocational rehabilitation experts, and financial planners to determine all of the effects of serious injuries. We have the skill and experience to ensure that individuals and their families receive the financial support necessary to help them move forward with their lives. Contact us now for a free consultation with a bicycle accident injury attorney.
(Source: 1 )