Authorities believe alcohol may have played a role
WALNUT CREEK, CA – One person died and five more suffered injuries in a head-on collision that police believe was the result of drinking and driving.
Friday morning the Office of the Contra Costa County Coroner identified Walnut Creek resident Hector Garza, 45 as the individual killed in the collision.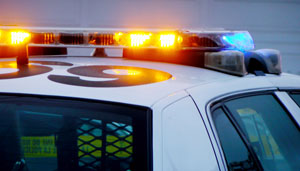 After the crash the police did take someone into custody, according to Lt. Traci Reese. This person was identified as Jessica Martin, 35, a resident of Tennessee. She is suspected of felony DUI and vehicular manslaughter.
Reese said that a vehicle that appeared to be some type of Jeep was at the South Broadway extension driving south when it crashed head-on into another vehicle driving north. Following that, the Jeep slammed into two more vehicles.
The five people rushed to area hospitals in the aftermath of the accident had suffered injuries ranging from minor all the way up to life threatening. However, on Friday the police would not release any updates on their medical conditions. 

While police investigated the accident the South Broadway extension had to be closed to all traffic for a number of hours.
The unexpected accidental death of a family member or loved one is a very difficult situation to deal with and nothing can ever adequately compensate you for this type of loss. 
However, if you've experienced the accidental loss of a family member or loved one that was caused by someone else, you may be able to seek financial compensation. To ensure that your rights are protected you should contact an experienced wrongful death lawyer. Place a phone call to the Law Office of O'Connor, Runckel & O'Malley to speak to an attorney who has dealt with hundreds of grief-stricken people in your situation. You will be listened to and treated with the respect and understanding you deserve in your time of need.
(Source: East Bay Times)
Published on behalf of O'Connor, Runckel & O'Malley LLP