SUNOL, CA – A young girl just 8 years old was tragically killed just after midnight on Friday. The car she was riding in was violently rear-ended by another car near a highway construction zone on I-680, according to the California Highway Patrol.
The 3-car crash also sent the girl's parents to Eden Medical Center, with one having sustained major injuries, Officer Tyler Hahn of the CHP said.

The accident occurred on the northbound lanes of I-68 around 12:20 a.m. As a black Dodge in the far left lane neared the exit at Calaveras Road, traffic slowed due to the two left lanes having been closed by the California Department of Transportation. 
The Dodge did not slow down and slammed into the back of a white Toyota, according to Hahn. The driver of the Dodge had apparently fallen asleep, which was confirmed Friday morning by the CHP.
The girl who was killed had been riding in the back seat of the white Toyota, Hahn added. Her father had been driving and he sustained major injuries. Her mother was sitting in the front passenge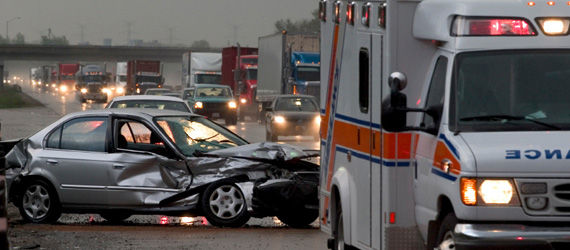 r seat and was hospitalized with minor injuries, according to the CHP.
The crash caused the Toyota to slam into a gray Ford. Fortunately, no one in the Dodge or Ford sustained any injuries, Hahn said.

The accident caused all three northbound lanes of I-680 to be blocked until the CHP was able to clear the scene a little after 2:20 a.m.
Hahn said that it did not appear as if alcohol or drugs played any role in the accident. Anyone who may have witnessed the accident are asked to contact the Dublin office of the CHP at: (925) 828-0466.
If you have lost a family member in an accident caused by someone else, you may be entitled to seek legal recourse and compensation. To ensure that your legal rights are protected, contact an experienced wrongful death lawyer. Pick up the phone and call the law firm of O'Connor, Runckel & O'Malley to speak with an attorney who has handled hundreds of cases similar to yours. You deserve to be treated with sympathy and respect during this very difficult time.
(Source: East Bay Times)
 Published on behalf of O'Connor, Runckel & O'Malley LLP