EL SOBRANTE, CA – A school bus filled with special needs children was involved in a collision with two other vehicles on a road in El Sobrante on Tuesday, causing injuries to 15 people, with two of them reportedly in critical condition, according to authorities.
The bus driver, who is currently pregnant, and seven kids were among the 15 injured in the traffic accident, although the fire department initially said that no children were hurt. A school bus, Volkswagen car and Chevy pickup truck were all involved in the collision officials from the California Highway Patrol said.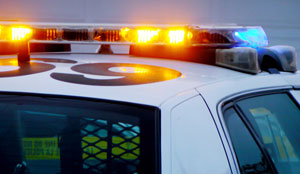 The collision at Lois Lane and San Pablo Dam Road was called in at 8:11 a.m. According to Contra Costa Fire, a medic vac. helicopter and four ambulances were immediately sent to the scene.
Slick slippery roads from recent rainy weather may have contributed to the collision, according to authorities. 
"The driver of the Volkswagen slowed down for some unknown reason, causing the driver of the Chevy pickup to veer off trying to avoid the VW, but colliding with it anyway," according to CHP Officer Hannah Walcott.
Once the Chevy hit the Volkswagen, the driver of the Chevy pickup lost control and crashed into the school bus, head on.
A gentleman living near San Pablo Dam Road witnessed the crash just as it occurred since he happened to be driving by.
He told a reporter for KPIX 5, "I was on my way to Starbucks when I suddenly heard a loud crash right behind me. I looked back and saw that the bus and two other vehicles had collided. I immediately stopped, got out of my car and ran to the bus to offer aid. The bus driver, who appeared pregnant, was in a state of panic. I did everything I could to help and could tell that it was extremely traumatic for everyone on the scene," he said.
The two individuals in critical condition are someone who was in the Chevy pickup truck and someone in the VW, which was crushed. Both were transported to Walnut Creek's John Muir Medical Center, according to Fire Inspector Steve Aubert.
According to Steve Aubert of the Contra Costa County Fire Protection District, the bus driver and seven children were transported to a local hospital with apparent minor injuries, but they all required a medical evaluation.  
Aubert said the school bus was transporting children who attend a special education school located in Contra Costa County.

Also transported to a hospital were one adult and two children that had been in another vehicle.
Early information reported by the CHP suggested that there was oil on the road after the crash, but that it had been contained.
The investigation is ongoing as to what actually led to the collision.
If you have been seriously injured due to someone else's negligence, contact an experienced personal injury attorney at the law offices of O'Connor, Runckel & O'Malley today. We provide free consultations in order to evaluate your case and discuss the legal options available to you.
(Source: NBC)
Published on behalf of O'Connor, Runckel & O'Malley LLP