CASTRO VALLEY, CA – Interstate 580 finally opened after being blocked for almost 10 hours last Thursday due to two big rig collisions that killed one of the drivers. All westbound lanes near Castro Valley in Alameda County were finally reopened once authorities finished their accident investigation and cleanup of the scene.
The collision occurred near Eden Canyon Road and was called into the California Highway Patrol at 4:10 a.m. First, a black sedan and big rig collided, which left the big rig stopped in the middle of the highway. A second big rig then came along and struck the first big rig, according to Tyler Hahn, the CHP Officer on the scene.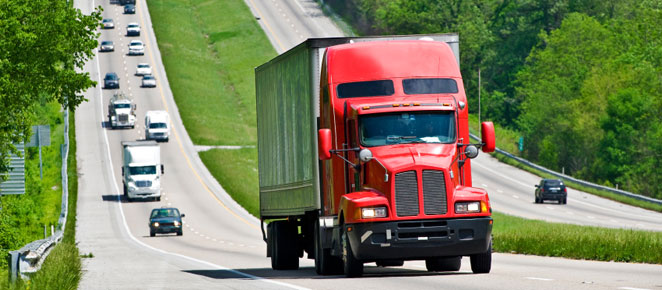 Hahn said that the driver of the second big rig was tragically killed in the crash. The Alameda County coroner has identified the driver as Maclovio Lopez, 62 of Roseville, CA.
Highway personnel working the scene of the accident had to unload the entire haul of one of the big rigs, and this contributed to the lengthy traffic delays. Crews taking part in the cleanup at Eden Canyon Road on the westbound lanes of Interstate 580 consisted of Caltrans workers, Alameda County Fire plus a HAZMAT team.

At 4:24 a.m., shortly after the accident was first reported, a sig-alert was sent out since all lanes going westbound on Interstate 580 were blocked. It wasn't until about 2:00 p.m., after the scene had finally been cleaned up, that the sig-alert could be cancelled. 
 If you or a loved one has been the victim of trucking or big rig accident and would like to speak with a truck accident attorney, please contact us. We are here to answer your questions and discuss how to protect your legal rights.
(Source: East Bay Times)
Published on behalf of O'Connor, Runckel & O'Malley LLP