SAN LUIS OBISPO, CA – After an investigation by the California Department of Justice the owner of Manse on Marsh along with a former employee have been arrested in connection with the wrongful death of one of the independent living facility's residents.
The Attorney General's Office of the State of California filed charges on July 19, 2017 against Christopher Skiff, 54, and Gary Potts, 63, for involuntary manslaughter and dependent adult and elderly abuse. Investigators maintain that these men knowingly and willfully put the life of Mauricio Cardenas, 65, in danger, which led to his 2014 death, as alleged in the complaint.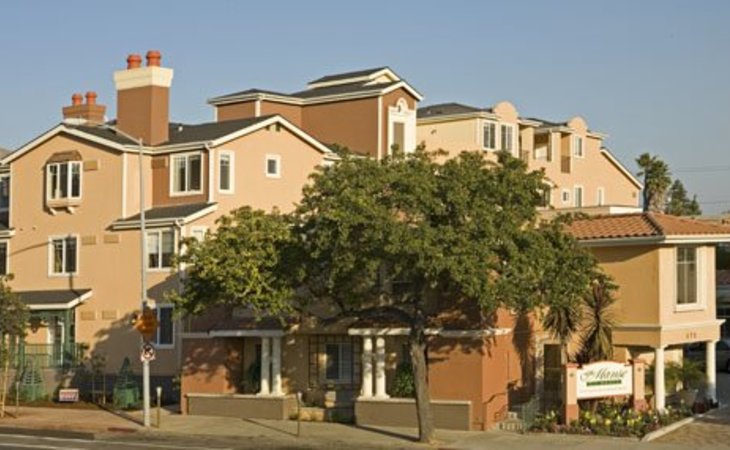 "The inquiry was brought about because Cardenas' death was so odd," according to a report given in 2015 by Skiff to CalCoastNews. "Law enforcement and our own District Attorney absolved us both of any criminal wrong doing."
On December 21, 2014, Cardenas was trying to cross Los Osos Valley Rd. in Los Osos when a 2010 Dodge Challenger hit and ultimately killed him. Ricardo Serafin, 26, was driving the Challenger at the time. Serafin was determined not to be at fault by the California Highway Patrol (CHP) because the area where Cardenas was trying to cross was in complete darkness.
The Bureau of Medi-Cal Fraud & Elder Abuse got a letter on December 30, 2014 saying, "Cardenas should have never been admitted to the MMALF independent living facility since he had been diagnosed with dementia and MMALF does not have a dementia waiver and therefore is not allowed to house residents with dementia."
The letter goes on to allege that, as a result, Cardenas never received the proper oversight and care that his condition required.
"The consensus is that if Cardenas had been placed in an appropriate living environment with the proper security precautions his safety could have been looked after and he would not have lost his life," according to the letter.

According to CalCoastNews, on March 24, 2015, investigators with California's Medicare Fraud & Elder Abuse Division raided Manse on March seizing computers and files. Kristin Ford, DOJ Press Secretary, said that a search warrant had been issued, which justified the raid.  
"We will confirm that on March 24, 2015 we served a legal search warrant on the facilities of Manse on March, located in San Luis Obispo," Ford said in replying to a 2015 email inquiry. "Because this involves an active criminal investigation, we cannot provide any additional information or make any official comments at the present time."
Manse on March is an independent assisted living community providing seniors with some level of care along with certain amenities. There are 87 apartments situated on the property in three separate buildings.
One resident's family member reported that once investigators started searching through the facility, Skiff met with residents and staff in a group setting and advised them to consult with an attorney before they spoke to any of the investigators.
Potts was booked into the Smith County Jail in Texas where he remains held without bail. Skiff was booked into the San Luis Obispo County Jail and released the same day.
The most vulnerable adults among us are often our elderly. Often elderly adults become victims of abuse in nursing homes and assisted living facilities. An estimated 1 to 2 million elderly adults are injured, exploited or mistreated every year. Problems of malnutrition, bedsores, neglect, infections, falls, fractures, dehydration, failure to medicate & monitor, financial abuse, as well as physical, verbal, and sexual abuse exists in many nursing homes and assisted living facilities.
At O'Connor, Runckel & O'Malley, we are committed to helping the elderly and their families through these difficult situations. Every person deserves to be safe from harm by those who care for them. If your loved one has suffered abuse in a nursing home, assisted living facility or from in-home care provider, the personal injury attorneys at O'Connor, Runckel & O'Malley can help you obtain justice for your loved one. Contact us today for a free case evaluation with an experienced elder abuse attorney.
Published on behalf of O'Connor, Runckel & O'Malley LLP