A CHP officer, Sean Harrington, 35, of Martinez is under investigation for allegedly forwarding nude photos of a woman in custody from her cell phone to his. The woman is a 23 year old DUI suspect who had nude and partially nude photos of herself stored on her cell phone.  The attorney representing the woman believes there are likely to be other victims.
The woman became aware of the theft when she noticed that the photos in question had been forwarded to a phone number that turned out to be Harrington's. The Contra Costa District Attorney's office served a search warrant at the officer's Martinez home and seized his cell phone, which contained photos, text messages and instant messages from the victim's phone. The attorney representing the woman believes that other victims will surface based on the fact that multiple search warrants were served in the investigation.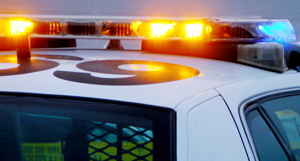 The arrest occurred just after midnight on August 29th when Harrington and his partner stopped a white sedan on Interstate 680 near Crow Canyon Road in San Ramon. The woman failed a field sobriety test with a blood alcohol level of 0.29 and was taken into custody for suspicion of DUI. During the traffic stop Harrington asked for the woman's cell phone password, which she gave to him. Investigators used video surveillance of the booking area to determine that Harrington forwarded the photos to himself at 2:08 AM, while the woman was in custody.
In June of this year, the Supreme Court ruled that police are forbidden from searching a suspect's cell phone without a warrant. This could provide a strong basis for an invasion of privacy lawsuit against the officer. The ongoing investigation is likely to turn up more victims, with the potential for additional lawsuits against any officers involved.
If your right of privacy has been violated, you should seek help from an experienced civil attorney immediately. As in this case, time is of the essence in providing and collecting the electronic evidence necessary to prove your case. Had the victim in this case not acted quickly in contacting an attorney and providing her electronic devices to investigators, the outcome would have likely been much different.
Victims of invasion of privacy are subject to incredible stress and anguish. Their reputation, their health, careers, and their personal relationships can be damaged. They also have the right to seek the compensation for these damages that they deserve.
The attorneys at O'Connor, Runckel & O'Malley have more than 50 years of experience protecting the rights of victims. We have successfully negotiated thousands of cases and have tried and presided over more than 250 jury trials. Our experience and courtroom skills are unparalleled. Let us put this experience, knowledge and expertise to work for you.