Recent research has shown that people who have suffered severe traumatic brain injuries (TBI) have a higher likelihood of misjudging situations when they encounter disputes or when required to mete out discipline.
This study is one of the first that looks at how people who have suffered TBIs give out punishment. This is seen as a vital indication of how well functioning they will be out in society and the world at large, according to research scientists.
Dr. Jordan Grafman, director of research on brain injuries at Rehabilitation Institute of Chicago, who directed this study, claims that "The ability to accurately judge things such as a family argument, a business dispute or a child's misconduct and then assess appropriate discipline is an indication of how well one can socially integrate and rationally fit in with society."
"The findings of this study show that those who have suffered a penetrating TBI might not possess the skills to properly determine appropriate punishments." This is a factor that Dr. Grafman says, "suggests how these individuals would handle the real world."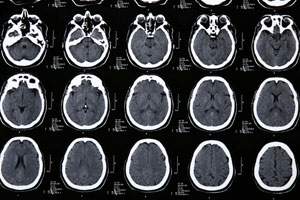 An open head injury, which is what a penetrating injury is, happens when something penetrates the skull, entering the brain. Past research has revealed that, though less common than closed head injuries like concussions, a penetrating TBI comes with a poorer prognosis.
Traumatic brain injuries befall almost two million people each year and affect many more as well, including the family of the person injured, coworkers, friends and others they encounter in their day-to-day activities.
The ability to be impartial in third-party punishment (TPP) is having the skill to judge how serious a crime is and assess an appropriate punishment, one that is reasonable. If a patient has a difficult time with TPP, they most likely are having a difficult time with a number of important social skills. They may have trouble interpreting someone else's intentions, trouble showing or even feeling empathy and trouble coming up with rational judgments, according to Grafman.
These are vital skills in regulating one's behavior and the absence of them indicate a worse prognosis in terms of resuming a normal job, going to school and even family life, he added.
In 2009 researchers began working with 114 veterans from the Vietnam War that had suffered from penetrating brain injuries. They continued working with them until 2012 as part of an already existing Vietnam Head Injury Study, which was started in 1967. This study is wide-ranging and involves more than 100 projects. Dr. Grafman was assigned as the lead investigator in 1990 for the projects related to the Vietnam War.
This most recent study looked at whole-brain images to exactly pinpoint the area in the veteran's brain that was damaged. Veterans were also given a series of tasks and tests to measure their different abilities. This included the ability to place items in order, to remember certain things, and to judge how severe a crime was.
In testing how well a veteran could judge severity, they showed them index cards that described 24 different scenes and scenarios. They ranged from harmless activities, like delaying the oil change on a car, to vivid and visible violence. The veterans were asked to put the cards in order, ranking them to indicate the relative level of punishment that was deserved.
The control group for this test included 32 Vietnam combat veterans that were not injured who took the same test.
The study revealed that veterans who had suffered injuries to the frontal lobe did worse on the test than the veterans in the control group as far as determining inappropriate levels of punishment.
The researchers also were able to pinpoint the locations in the brain causing the underlying problems. For example, those veterans who had deficits in altruism showed a tendency toward injuries in the region of the right frontal lobe. Veterans who had difficulty forming concepts, which is being able to figure out the overall theme using different bits of information, showed damage in the region of the left lobe.
Dr. Grafman describes this as "a translational research study of importance in terms of its implications to influence clinical as well as real-world settings."
"Having a more complete understanding of the challenges facing patients suffering from injuries to the frontal lobe, whether they're caused by a TBI, tumor, stroke or other neurological problems, can help doctors to provide their patients with more appropriate and effective treatments. Our goal is to find new and improved ways to help anyone trying to recover from a TBI, and this includes ways of helping them with their families at home, their colleagues at work and when they are among people in society at large."
Social Cognitive & Affective Neuroscience (SCAN) published the study.
If you or someone you love is suffering from a traumatic brain injury, we invite you to  contact the law firm of O'Connor, Runckel & O'Malley. We offer you a free consultation with an attorney who specializes and is experienced in traumatic brain and head injuries. The lawyers at O'Connor, Runckel & O'Malley will ensure that you have all the resources needed to evaluate and diagnose your or your loved one's head injury.
(Source: PsychCentral)
Published on behalf of O'Connor, Runckel & O'Malley LLP