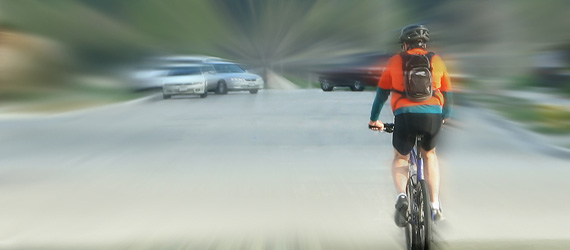 Police investigation has yet to bring up any concrete evidence in the case of the teen driver of the SUV that hit several bicyclists on April 7th in Concord, CA. Nine year old Hadessa and 41 year old Solaiman Nuri were killed outright in the crash, but Hadessa's 12-year old sister left the scene with very minor injuries.

Toxicology tests are still underway, and investigators are still gathering witness accounts, examining physical evidence, and pulling cell phone records to discover just why the accident occurred. Prosecutors are taking their time with the investigation because they want to gather enough information to decide how to charge the teen. It is speculated that the case will be presented to the District Attorney's Office in under two weeks.

A neighbor of Aborlando Drive in Walnut Creek suspects that the seventeen year old was one of the teens cited for alcohol possession a week prior during a party. It has been pointed out that the license plate of the white Escalade (March 31st alcohol possession incident) matches that of the white Escalade involved in the April 7th double fatality crash. Police are looking into this connection.

(Sources: Danville Patch, Mercury News)
---

A Wrongful Death is a death caused by a negligent, careless, intentional or reckless act of another person or corporation. All states guarantee the right to compensation for families and children of those who are killed in a wrongful death.

At O'Connor, Runckel & O'Malley, we represent clients who have lost loved ones due to others negligence. With nearly 50 years of litigation and trial experience, we are not afraid to take anyone to trial that has wrongfully caused the death of your loved one, spouse, child, or family member. While most cases involving wrongful death settle out of court, when bringing a wrongful death suit to court, we work closely with our clients to present a full picture of the loss that surviving family members have suffered. We work to make sure you and your loved ones are receive the Fair Compensation that you are entitled too. That compensation will include present and future wages, medical expenses, and funeral costs, but it will also include loss of love, guidance and companionship, moral support, and financial support.

If you have lost a loved one in an accident caused by another, you may be eligible to seek a remedy and payment. Protect your rights, contact an experienced trial lawyer. When you call the law offices of O'Connor, Runckel & O'Malley, you will be talking with an attorney who has spoken with hundreds of people in your similar circumstance. You will be treated with the respect and sympathy you need during your time of heartbreak and anguish.