Concord, CA – A violent road shooting resulted in a multiple car collision during rush-hour traffic in Concord. The destruction was so massive that ambulances that were called to the scene had to return several times to transport all the injured to an area hospital.
The crash occurred about 3:06 PM on Port Chicago Hwy. in Contra Costa County, so Contra County Fire received and responded to the 911 call.
An alert BART Police Officer who was off-duty at the time and driving Westbound on Hwy. 4, not far from Willow Pass, happened to witness someone firing shots from a Nissan Altima also driving westbound. The shots were aimed at some other vehicle on the road, according to the CHP.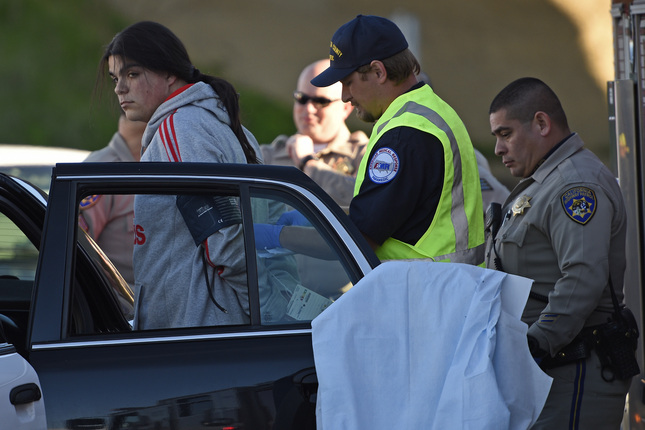 Three males, two of them 21 years old and one 19, were riding in the Nissan Altima at the time. They are now suspects in the shooting, according to the CHP. 
After shots rang out they sped away and ultimately crashed on Port Chicago, as they were attempting to exit. Five cars became involved in the collision, which caused multiple injuries.
Witnesses at the scene describe the Nissan Altima plowing into a Hummer as it was just entering Hwy. 4. They saw the Hummer flip over two times, but thankfully the driver survived, just suffering a broken arm. If this had been any other make of vehicle, it's unlikely the driver would have been as lucky.

In all there were seven people who received injuries in the accident, and this includes the three in the Nissan Altima, now suspects. All have been taken to an area hospital, some with mild injuries and others with moderate.
O'Connor, Runckel & O'Malley has 50 years experience, specializing in personal injury cases, with a solid record of success, in trial and litigation. If you or a family member has been involved in a motor vehicle accident caused by negligence and could use the advice of a Bay Area vehicle accident attorney, we invite you to call or email us to schedule a consultation. We will answer your questions, advise you of your legal rights and how best to protect them.
(Source: KRON 4)
Published on behalf of O'Connor, Runckel & O'Malley LLP