A school bus carrying children to a summer day camp in Berkeley was involved in a multiple car accident on Interstate 880 at about 10 AM this morning. More than a dozen children were hospitalized for their injuries. The accident occurred in the westbound direction at the Ashby Avenue exit.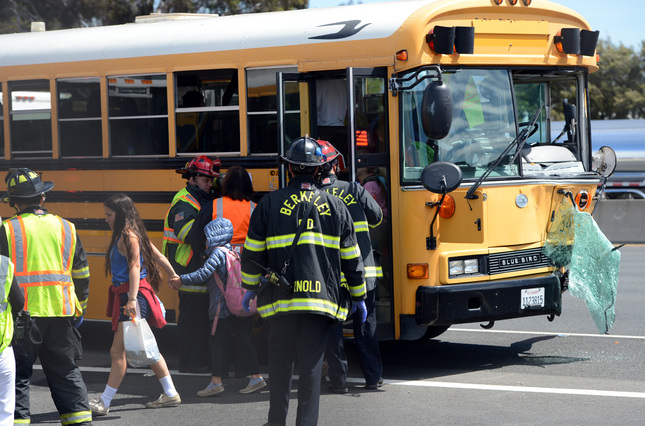 The driver of the bus rear-ended a van, leading to the multiple car crash. In addition to the van, a  Mercedes was involved in the accident.
There were 50 passengers on the bus, most of whom were children between the ages of  5 and 15 years old. In addition to the children, 4 adults on the bus, and the drivers of the other vehicles involved were hospitalized. CHP is investigating the crash and will determine whether or not mechanical failure was a contributing factor.
The decision to take legal action following a school bus accident can be difficult for some parents, because the impact that the accident can have on them financially, physically, and emotionally may not be immediately apparent. At O'Connor, Runckel & O'Malley we represent people who have suffered serious injuries as a result of others negligence on California's roads and highways. We will explain all the possible damages that can be part of a school bus accident, and help you recover maximum compensation for those damages. See our Verdicts and Settlements. Contact Us now for a Free Consultation.
The attorneys at O'Connor, Runckel & O'Malley are well known and respected throughout the legal community and among our clients. From our offices in Contra Costa County, San Francsico and Sacramento, we serve clients throughout Northern California. Our experience and expertise are available to you.
Posted on 8/10/15 on behalf of O'Connor, Runckel and O'Malley LLP

(Source: Contra Costa Times)