SAN FRANCISCO, CA – The family of the driver who lost his life in a Santa Clara County car crash filed a lawsuit against Tesla on Wednesday. The lawsuit claims that Tesla is beta testing autopilot technology on open roadways in California.
The man who was killed was riding in his Tesla, which was on autopilot at the time of the crash. His family is suing the car manufacturer and others for wrongful death.
The lawsuit is not only against Tesla, but it could also include subcontractors who helped design and build the autopilot system on Tesla's Model X. 
Walter Huang was killed in March 2018 when his 2017 Tesla Model X smashed into a barrier on Hwy.101 in the city of Mountain View while it was on autopilot. 
His grieving wife Sevonne Huang told the press that this Tesla was her husband's dream car.
"I gave the car to him for his birthday," she said.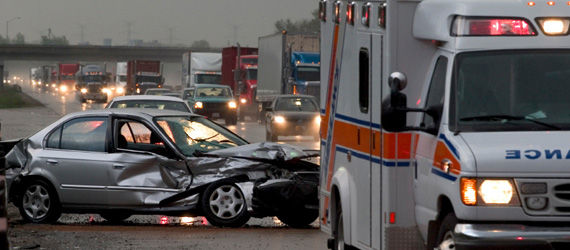 The family is convinced that the autopilot system is defective and probably the cause of Huang's death.
Mark Fong, the family's lawyer, said, "The car moved out of a safe lane, headed directly towards a solid concrete barrier while accelerating nearly 10 miles an hour in 3 seconds."
Family members claim that Huang complained about the car constantly veering towards the same barrier at the very same location where the crash occurred. They also said that he took his car to the dealership a number of times to tell them about the malfunctioning autopilot.
The lawsuit is being filed on the grounds of defective product design along with intentional misrepresentation.
The company released a statement soon after the crash that said, "The driver took no evasive action even though he had a 5-second view of the divider before crashing into it." The company went on to say, "Mr. Huang had received both visual and audible hands-on warnings earlier while driving and his hands were not on the steering wheel for a full 6 seconds before colliding into the barrier."
Attorney Doris Cheng said, "Attempting to put the blame on Mr. Huang by suggesting that it was up to him to figure out what was wrong with his Tesla, is very unfair."
The family also filed a lawsuit against the State of California, claiming that the highway median had no protective crash guard, which could have possibly prevented the death.
The lawsuit is for monetary damages, as yet unspecified.

Huang's wife said, "I'm doing this so that other families don't suffer through the same experience."

The NTSB has not yet released the final report of its investigation into the accident. When asked, a Tesla representative declined to comment on the lawsuit.

A number of other Tesla drivers have lodged complaints and filed lawsuits against Tesla for autopilot errors.

The autopilot feature is one of Tesla's most popular features because it is supposed to take over other functions, like steering, braking, changing lanes and speed.

Last year a Tesla driver whose car was on autopilot fell asleep while the car kept driving all on its own. Eventually CHP officers boxed the Tesla in with their cars, slowing it down until it stopped. They then arrested the driver when he couldn't pass the field sobriety test.

Source: (1)

Published on behalf of O'Connor, Runckel & O'Malley LLP